Call the Palm Springs / Palm Desert Mattress Cleaning Experts
Our company has been in business since 1998 and over 20 years, we've made it a point to always offer you the best prices in town. Enjoy exclusive discounts if you happen to be a senior citizen or veteran. We hope to work with you soon!
MATTRESS CLEANING
Serving Palm Springs, Rancho Mirage, Palm Desert and the entire Coachella Valley
After prolonged use, your mattress can become weighted down with dead skin, body oils, fluids, stains, and other things that can cause odor and discoloration. Steam King Carpet Care will come and completely clean your mattresses leaving them sweet smelling and fresh. Get in touch now for a FREE estimate.
Mattress deodorization
Powerful professional cleaning products
Children's stains
Pet stains
Complete mattress cleaning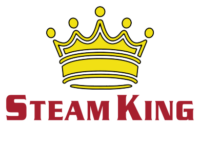 68855 Durango Rd. Cathedral City, CA 92234 
760-329-0476
Copyright © SteamKingCarpetCare.com
1998-2022. All right reserved.