CARPET RESTRETCHING REPAIR
Call the Palm Springs / Palm Desert Carpet Repair & Restretching Experts
Steam King Carpet Care is here to serve you when you need us most. Since 1998, our staff has been providing reliable carpet repair and restretching services to you and many others in the Palm Springs Palm Desert area. With over 20 years behind us, trust that we know what's best for your situation.
CARPET RESTRETCHING REPAIR
Serving Palm Springs, Rancho Mirage, Palm Desert and the entire Coachella Valley
Add years of life back to your carpets when our professionals repair and restretch them. With over 20 years of experience behind us, our staff knows just what to do to make your carpets look like new again. Get in touch with our office now and receive a FREE estimate.    

 
Carpet repair
Carpet stretch & restretching
Repair pet damage
Carpet patching & replacement
Remove carpet wrinkles
Carpet cleaning services
To ensure the very best results, we recommended having our team do a complete carpet cleaning service after the restretching process. We can remove any scuff marks or debris caused by stretching and while your furniture is out of the way, it's a great time to clean those areas.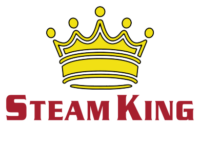 68855 Durango Rd. Cathedral City, CA 92234 
760-329-0476
Copyright © SteamKingCarpetCare.com
1998-2022. All right reserved.