Call the Palm Springs / Palm Desert Carpet Flood Restoration Experts
Steam King Carpet Care is here to serve you when you need us most. Since 1998, our staff has been providing reliable services to you and many others in the community. With over 20 years behind us, trust that we know what's best for your situation.
FLOOD CARPET RESTORATION
Serving Palm Springs, Rancho Mirage, Palm Desert and the entire Coachella Valley
Disaster can strike your residential or commercial property without warning. When flooding due to burst pipes or storms take place, your carpets and upholstery can be severely damaged. Whether it be 2am or 2pm, call us! We're here to help you 24/7.
Carpet flood services
Restoration
Carpet drying
Sewage extraction
Flood remediation
Upholstery and furniture flood services
Interested in saving money?
Of course you are! In addition to our insanely affordable prices, we offer exclusive discounts and savings to our senior citizen community and veterans. Call us today for an appointment.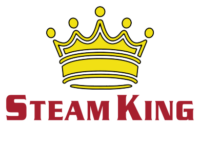 68855 Durango Rd. Cathedral City, CA 92234 
760-329-0476
Copyright © SteamKingCarpetCare.com
1998-2022. All right reserved.